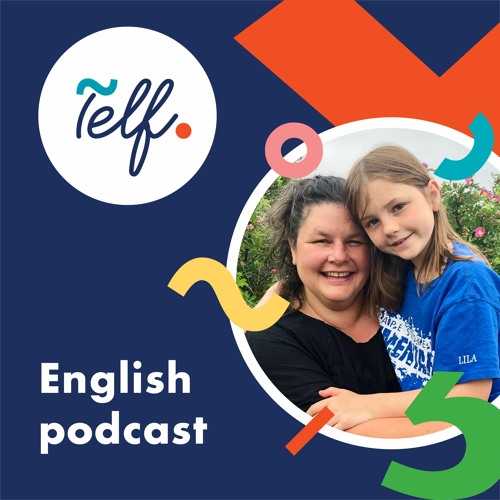 Kersti and Lila - Episode 1 Intro
Telf English Podcast - Let's meet Kersti and her daughter Lila!
V úvodní epizodě našeho anglického podcastu se seznámíme s Kersti a její dcerkou Lilou. Ta nám představí své plyšové přátele i další členy své kanadské rodinky. Tyto naše dvě nové kamarádky nás budou provázet na naší cestě za lepší angličtinou.
Transkripce podcastu
Hello and Welcome
To today's TELF ENGLISH Podcast
with Kersti and Lila,
coming to you from Canada's beautiful East Coast.
It's time for a Telf English podcast to learn so many things – hey, hey.
TELF podcasts match your daily TELF.cz lessons and are a natural supplement to improving your English skills.
For more information on what you hear today, transcripts of the podcast, and exercises to help improve your English, please visit www.telf.cz
that's www.T-E-L-F.cz
And be sure to tune in weekly for a new podcast.
Yes, that's right – we will be sharing brand new podcasts for your listening and learning pleasure once a week and we invite you to join us for a chat.
Are you ready?
I am ready! Are you ready?
Yes! Let's go!!!
Hello, I am Lila.
Hello Lila, my name is Kersti.
How are you?
I am fine, thank you. How are you?
I'm great!
Who is this?
This is my good friend Delilah.
Hello Delilah, it's nice to meet you. Delilah is very quiet.
Yes, she is very shy.
That's okay. I am a little shy too. It is just fine to be quiet. And who is that behind you?
That is my teddy bear, Moonbeam.
He is beautiful! It's a pleasure to meet you Moonbeam! He's very quiet too.
Yes, he is, but sometimes he whispers in my ear.
You are very lucky to have such good friends.
Who is that behind you?
Oh, those are my children. They are having fun at the park today. This is Quinn and behind him is his brother, Mike.
Who's that third kid over there?
I think you know who that is! She is in your class at school. That's my little girl. Her name is Lila. We are having a picnic today, would you like to join us?
I'd love to, thank you.
Great, why don't you call your mother over and let's eat!
Okay!
And that brings us to the end of today's podcast.
Thank you for listening!
Your support means a lot to us here at Telf.
If you enjoyed today's podcast, please share
and we always welcome your feedback.
You can find us at www.telf.cz, and at Telf Podcasts on Facebook and Instagram.
This is Lila and Kersti, signing off.
Have a great day
We'll see you next week
I hope you had fun
You are unique
Keep on practising
A word a day
Don't quit now
Just say hooray!
Hooray!
Keep up the great work everybody and let's chat again next week.
Bye
Bye
The voices you heard on today's podcast are that of Lila Tacreiter, aged 9, and myself, Kersti Tacreiter. Music was performed by Mikka Jordan, aged 13. The first and final pieces are traditional Irish tunes, while the second fiddle tune was composed by Mikka himself. Thanks also goes to our sound engineer, Jamie Jordan.